Call Andy and the Team for fast, reliable plumbing services 83708008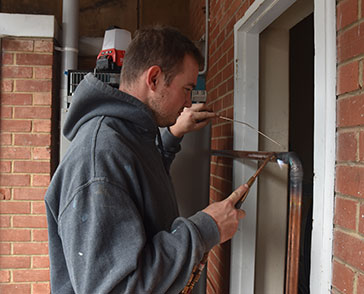 Andrew Evans Plumbing
Professional Plumbing services for Adelaide & Adelaide hills areas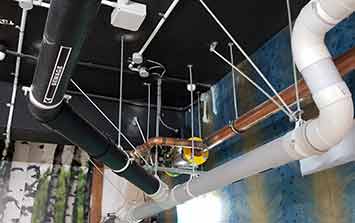 Commercial Plumbing
Andrew Evans Plumbing specialise in commercial plumbing work. With 16 vans on the road, Andrew Evans Plumbing can offer fast, reliable service from our highly skilled team of plumbing professionals.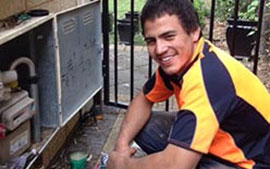 Domestic Plumbing
Whether you require a plumber for renovations, maintenance or that urgent repair. It is comforting to know that a family owned and operated business with over 40 years' experience is there to assist you with your plumbing requirements.
Services that we offer
Bathroom Renovations
Gas Installation
Leak Detection
General Maintenance
Hot Water
With over 40 years of work in the Building Industry. Andrew has designed and built many Bathrooms. Attention to detail stylish bathroom that compliment and enhance the home. Many clients continue to enjoy the "Ambiances" of the bathroom. Whether it's a full bathroom renovation or just simply updating you're existing, call our office to arrange for Andrew to come and give a free consultation and see what we can do for you.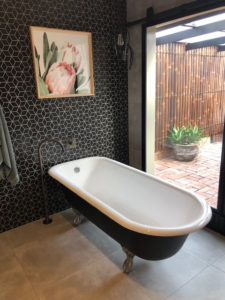 Gas is becoming increasingly popular to use for heating – cooking – barbeque and even to heat your outdoor entertainment areas.
Andrew Evans Plumbing has the required gas license to take care of your gas needs.
LPG or Natural – we can size and cost your gas installation in the most cost effective manner, using the latest material's and tools.
With the rising costs of water it is important to be able to fix those leaking pipes quickly being able to locate the leak is normally the most challenging part. Andrew Evans Plumbing has the latest equipment to locate leaks in all types of circumstances.
Being able to locate leaks can often save our clients thousands in rectification costs.
Waking up to no hot water is not much fun….. Could be as simple as thermostat or element replacement. If your unit has seen better days and requires replacement, Andrew Evans Plumbing can do same day replacements or install one of their loan units while your new unit is delivered. Andrew Evans Plumbing won't leave you without Hot Water.
Hot water systems for your needs; solar, gas or electric.
What our clients say

Stephanie 'Aldgate'
"Dear Andrew
I can't thank you enough for sorting out our hot water problems. It has made such a difference to our lives ( I kid you not!!) . The whole crew and partners were here for Christmas and no one complained about the cold showers.
Thank you for being so lovely"

Holland 'Henley Beach'
Dear Mr Evans
Thank you so much for the wonderful job that your assistants did for me at Henley Beach. Everything was done so efficiently and with no trouble
Thanking you".

Bolton 'Glenalta'
Many thanks from us for a job well done. The staff did a great job and nothing was too much trouble.
Special thanks to your tiler for a 1st class job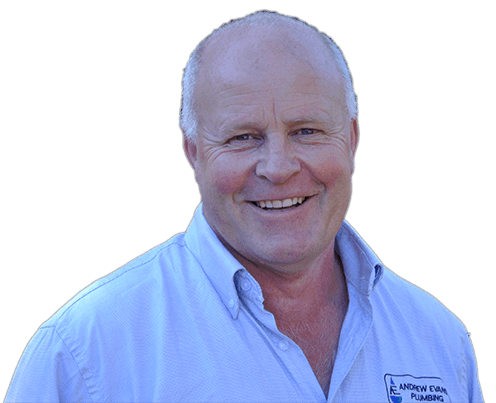 Plumbing Emergencies
Call Andy and the Team for fast, reliable plumbing services
83708008 OR Contact Us