What Our Clients Say
Stephanie 'Aldgate'
"Dear Andrew, I can't thank you enough for sorting out our hot water problems. It has made such a difference to our lives ( I kid you not!!) . The whole crew and partners were here for Christmas and no one complained about the cold showers. Thank you for being so lovely"
Bolton "Glenalta'
"Many thanks from us for a job well done. The staff did a great job and nothing was too much trouble.
Special thanks to your tiler for a 1st class job"
Michael 'North Haven'
A big thank you to Andy and his team for helping us out with our plumbing emergency. Great service - would recommend to anyone needing a plumber.
Holland 'Henley Beach'
"Dear Mr Evans
Thank you so much for the wonderful job that your assistants did for me at Henley Beach. Everything was done so efficiently and with no trouble.
Greg 'Heathfield'
Dear Andrew
Ann and I appreciate the technical assistance you and your employee provided us on the morning of the 6th February. At such a short notice the service provided was outstanding and completed with a minimum of fuss. Thank you Andrew.
Regards Greg
Mark 'Clovelly Park'
I'm based at Crafers and have had great service from Andrew Evans Plumbing over the years, now my daughter has a town house in Clovelly Park and we suspect that the hot water service needs replacing.
Michael 'Glenunga'
Thank you to you and your team for your excellent repair of my mother's ceiling.
Clearly no one could tell there had been a problem with the ceiling.
All those involved were professional and respectful of the impact the work was having in mum living there during the period of works.
Michael 'Somerton Park'
We had a plumber attend to our house yesterday at Somerton Park. He did a great job! Thanks very much for your help.
Paul & Emma "Goodwood"
Hi Andrew,
We just wanted to write to let you know how pleased we have been with both Adam and Shannan whilst at our property. Adam has been great to deal with and has made everything very easy. He is prompt and thorough and follows up in a very timely manner.
We particularly wanted to express how impressed we have been with Shannan. He has contorted into every small space that was needed and has done a phenomenal job. His attention to detail is second to none. He has not only made the radiator in the living space look attractive, he has put the from garden back together after the trenching work that was needed like he was never there. He communicates well, is very polite and has been terrific with the kids as well.
We feel it is important to let you know what an asset he is. Such efforts do not go unnoticed, and we wanted to thank you for the service and for everything Adam and Shannan have done.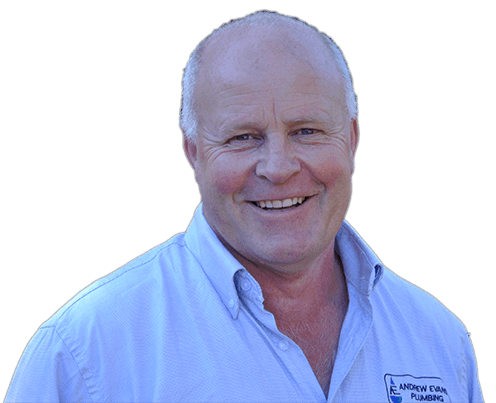 PLUMBING EMERGENCIES
Call Andy and the Team for fast, reliable plumbing services
83708008 OR Contact Us